Welcome to Atlanta National Hypnotherapy Institute
The only state-authorized school of hypnotherapy in the state of Georgia 
Mission Statement
The mission of ANHI is to engender in society an appreciation of and to provide a solid scientific knowledge base, and foundational understanding of the human mind, through the study, research, and teaching of hypnotherapy techniques as an alternative complimentary healthcare method utilized to effect positive changes for the good of individuals, families and the community.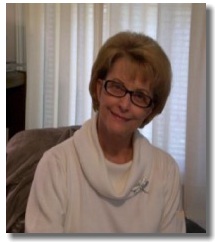 Laura LaRain Ph.D.
Founder and Director of
Atlanta National Hypnotherapy Institute
Dr. LaRain is a Clinical Hypnotherapist who has been teaching and applying the science of Hypnotherapy for over 35 years.                                              
Are you ready for a fast growing, financially rewarding and exciting career? Become a Clinical Hypnotherapist. Our online Clinical Hypnotherapy Certification program of instruction offers flexibility; allowing you to relax as you learn at your own speed, learning styles and lifestyle. All live classes are recorded. You may Join our virtual classes as we instruct in real time or view recordings of classes as many times as you wish. You may join a study group in virtual time - communicate with other students and your instructor. This Clinical Hypnotherapy Certification is based on scientific theory and filled with multiple classes designed to give you a maximum level of skill and knowledge needed to start a new business or enhance your present career.
How Would You Feel if You Had a New Career Become a Clinical Hypnotherapist
  Make's Going To Work Enjoyable!
  You Could Set Your Own Schedule.
  It's Fast Growing and Exciting.
  It's Professionally Recognized.
  You Can Be Your Own Boss!
  Enjoy financial rewards while helping others.